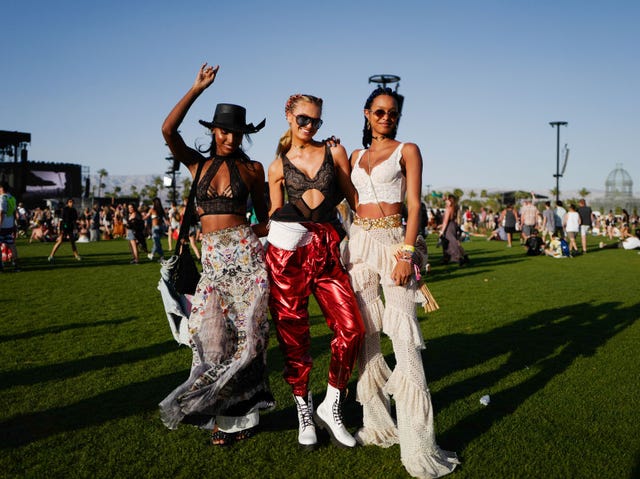 Okay, you're feeling hippie, or you have been invited to a costume party, perhaps you just want to get attention with your dressing, a hippie outfit will be a good choice. The good news is, it's not all that hard to pull off a hippie look!
Stuck in ideas for hippie fashion? Not to worry, you can't go wrong with these proven ideas;
Experiment with Used Clothes
One of the best places to find gears and clothing items for a hippie look is the thrift store. You can also check garage sales or flea markets. Not that you can't get these pieces at New Age stores or eBay, the idea of the 70's fashion style you want to express is to favor used clothing items over the ones sold by big clothing stores.
And of course, a perfect choice when you shop for hippie clothing items in thrift stores include items with soft floral pattern or muted color palettes.
Accessorize with a Vest
Need something to accessorize with other tops for a hippie look? A vest is definitely a great option. And, one classic option in the sixties when hippie look was all the rage is the suede fringe vest – this will work for both males and females.
Other varieties of vests you can also experiment with include floral, colorful versus monochrome, long versus short, lose versus tight, and of course a beaded vest.
Favor Comfy, Loose Natural Tops
Try a simple tee, but ensure you have other accessories to complement it. You should go for used, old or faded tees. For the female folks, this is better worn with a soft, cotton bra without padding.
And, if you prefer to branch out from the typical hippie fashion, you can try out any of these;
Tie-dyed tops
Dashikis – this can help integrate cute color as well as tribal patterns onto a drab outfit
Need something stylish but not fussy? Cute, long-sleeve peasant blouses will serve the purpose
Go Indian…
Experiment with Denim Shorts
The torn or ripped denim shorts are better option for a hippie look! You can actually pull of a ripped denim short by rehabbing a short in your closet. Tear, rip or fray the short if you have to.
The grungier the better. A hippie doesn't give a hoot about ironed or pristine cloth! So, go ahead and express your hippie look in your next dressing.