Police slam toilet paper brawl: 'It's not the Thunderdome'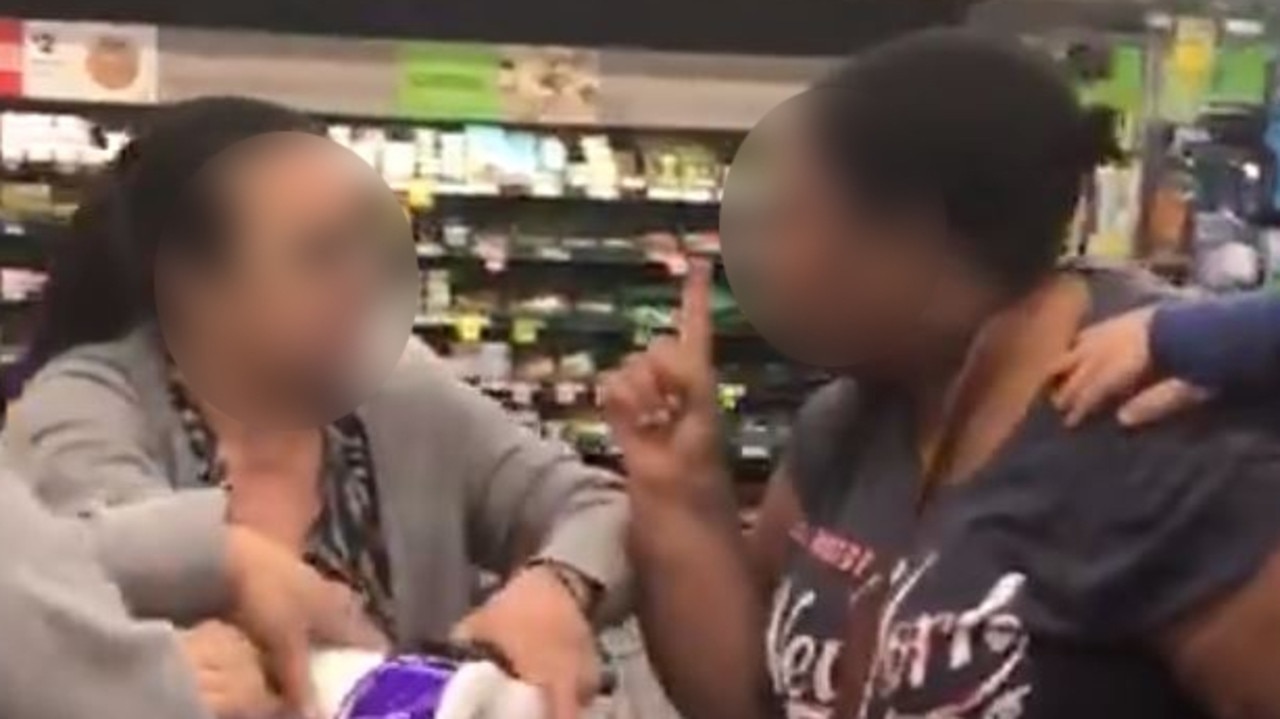 Coronavirus panic hit a new high in the aisles of Chullora Woolworths about 9.30am on Saturday when three women came to blows over toilet paper.
A stunned witness captured the chaotic scenes, which showed two adult women, one in a black T-shirt and another in a grey hoodie, clawing at each other near a trolley full of toilet rolls.
The mother of one woman, who had several bulk packs of toilet paper in her trolley, helped pull the pair apart.
MORE NEWS:
Fight breaks out at Melbourne supermarket over toilet paper
Schools to go digital in case of corona shutdown
Australia's billion dollar plan to tackle virus
Easter Show organisers stare down virus threat
She then refused to let the women in the T-shirt have one of her several toilet paper packs.
Police were called and spoke to the woman in the black T-shirt, a 49-year-old, but said they were still trying to identify the other women.
Bankstown Police Acting Inspector Andrew New condemned the "bad behaviour" and assured the community there was no need to panic.
"It's not the Thunderdome, it's not Mad Max," he said.
"We don't need to panic."
He urged the other women involved to come forward to police.
"Police are going to continue to investigate whether they come forward or not," he said.
"So if they come into the police station we might be able to resolve the matter."
By midday, the toilet paper shelves at Woolworths Chullora were empty.
A witness to the bust-up said the 49-year-old woman took a pack of toilet paper from the trolley and the fight followed.
"The (mother and daughter) has a trolley full of toilet paper," she said.
"The lady said 'I only want one' and the other woman said 'no'.
"I couldn't believe what was happening. It was scary. It was the most bizarre thing I have ever seen."
Toilet paper has been flying off supermarket shelves around the country as people bulk buy in the face of a coronavirus pandemic.
The video showed one woman grabbed another woman in a grey hoodie by the hair while a bulk pack of toilet paper fell to the ground.
Bystanders and Woolworths staff tried to break up the melee but the woman in the hoodie returned to a trolley overflowing with toilet paper.
"I didn't touch you," one of the women screamed while pointing her finger.
"I took the bag … you came and hit me."
A staff member intervened and tried to calm the elderly woman down, telling her: "Look what you're doing, you're fighting over tissues. You need to stop, there is a limit and there is people."
Amid the panic, Woolworths was forced to put a limit on toilet paper purchases this week of four packs per transaction.
A spokesperson confirmed the incident in Chullora on Saturday.
"We will not tolerate violence of any kind from our customers in our stores and we are working with Police who are investigating the matter," he said.