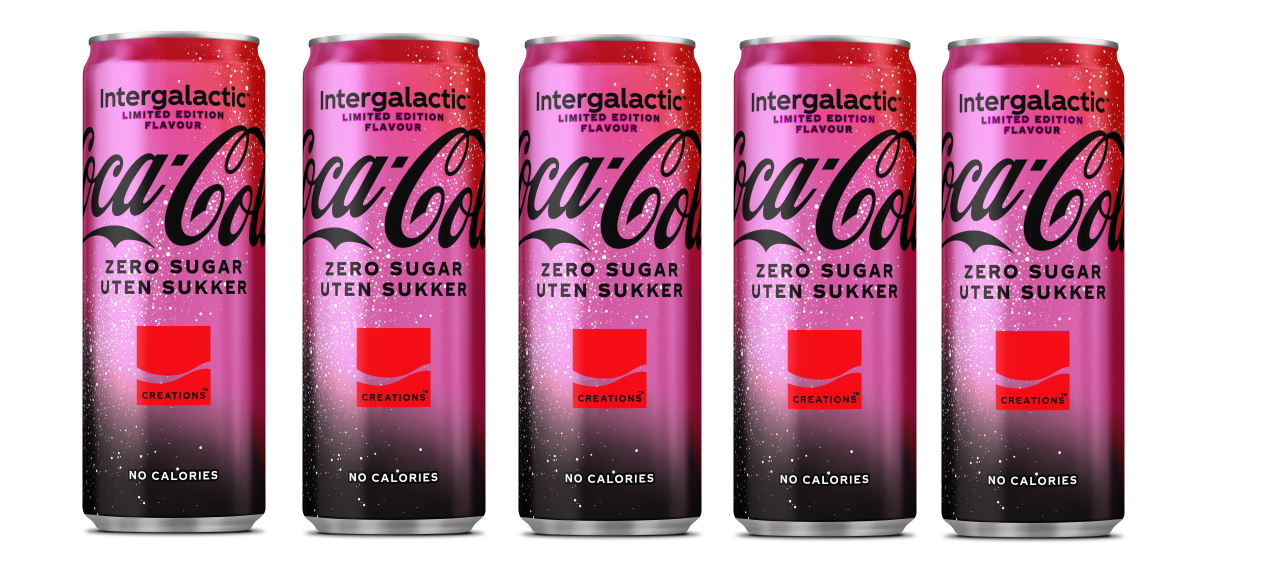 The zero-sugar drink has been made with a reddish "starlit" hue and is the first limited edition produced by a new Coca-Cola Creation series of special versions.
Martin Attock, vice-president for commercial development, said: "Innovations like Intergalactic give us an opportunity to drive excitement, talkability and momentum around the Coca-Cola brand – engaging new and existing shoppers with innovative flavours and experiences unlike anything they have had before."
Joshua Schwarber, senior director, global digital design, said: "For this first Coca-Cola Creation, we had the opportunity to ask ourselves what could space taste like, and we couldn't be more excited to introduce our first Coca-Cola Creation in Europe."
Coca-Cola Intergalactic limited edition is available in small volumes to grocery, managed convenience, high street chains and some wholesale retail club members.
It comes in a 250ml can with an RRP of 77p.